Excellent infrastructure is provided for the academic betterment of our students. To substantiate theoretical expressions, Devin Academy for Learning has established separate labs for Biology, Chemistry, Physics and Computer Science. The equipment, specimen and technical facilities in the lab create excellent ambience for the students to conduct experiments. 
BIOLOGY LAB, PHYSICS LAB & CHEMISTRY LAB
To kindle and cater to the interest of the young minds, a modern, spacious and sophisticated laboratory is available for the students. The laboratory is equipped with high quality and adequate number of apparatus to conduct practical experiments for all classes. The laboratory is also equipped to bring out the concepts through experiments for all levels.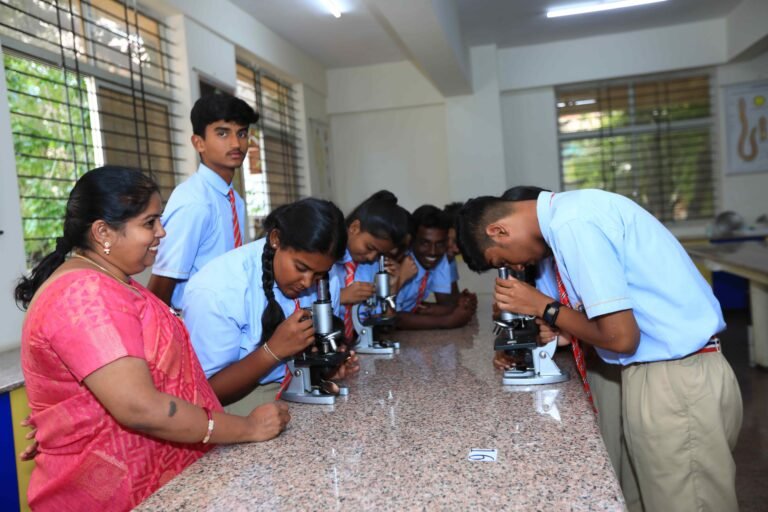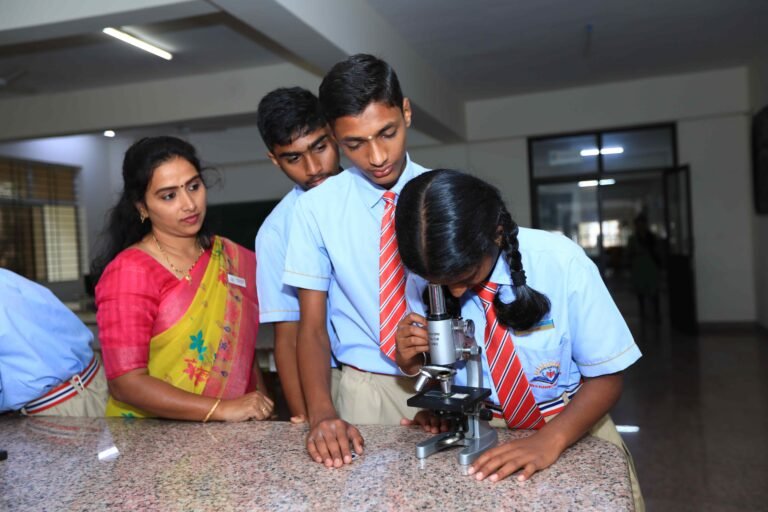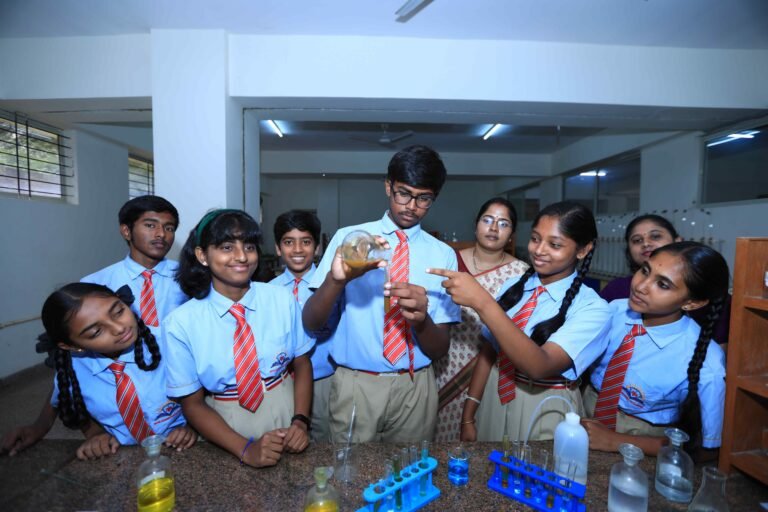 The labs provide an array of instruments and other equipment for children to try out illustrative experiments and learn new things. The state-of-the-art computer laboratory is an exciting playground for the children to learn the latest software applications and programming languages. Computer sessions and Internet access are monitored and supervised by computer experts who aid and guide the children through the sessions.
Teachers use the digital resources such as animations, video clips and simulated models as a part of their 45 minutes class room period to teach the specific topics in smart class rooms, enabling a most sensory learning experience for the students. All the teachers are given specific training required for the Smart Class which improves the teacher's effectiveness and productivity. Smart Class makes learning an enjoyable experience for students. The Smart Class has resulted in
fast improvement in the academic performance of the students.
PERSONALITY DEVELOPMENT AND COUNSELLING
Amongst the increasing rate of mental health issues amongst adolescents, Devin Academy for Learning is one of the pioneering institutions which have taken the initiative to establish a Personality development and Counseling Cell within its premise. We have a trained Clinical Psychologist who is competent in catering to the personal and academic issues of student and faculties.
Devin Academy of Learning team of faculty comprises highly qualified, passionate dedicated men and women with a flair for educational excellence who continue to enhance their capabilities while teaching at DAL. The team of dedicated and experienced staff ensure the highest standards in teaching while assigning special attention and care to the slow learners.
Excellence in academic performance at Devin Academy for Learning is the culmination of the untiring efforts put in by these persevering staff. They lead the students by example with a dignified and committed approach involving them in every educative activity, ever ready to lend a keen and compassionate ear to the students' view points. In an effort to better the skills of teachers, the school enables them to attend seminars and workshops on a regular periodic basis.
It is pertinent to place on record with gratitude the increased amount of workload the faculty members have taken on themselves to improve the academic standards of the school.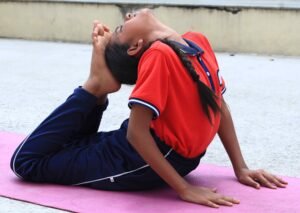 In keeping with our school's aim of providing all-round development and care, we provide proper school breaks for snacks and lunch. We want our children to be individuals who enjoy good health – a strong mind and a fit body.
SECURITY – A SAFE ENVIRONMENT IS ESSENTIAL FOR LEARNING
We think of children as our most precious resource, and their safety is acutely important to us. At our school, we are dedicated to providing a safe and secure environment in which your child can learn and grow without physical or emotional threat or intimidation.
We ensure that your child is safe from all kinds of violence, external as well as internal. Security at the gate that is ready for a variety of crisis situations.
Fire and safety drills are regularly scheduled so that students and staff are completely aware of what they must do in case a real emergency arises.
Our school adheres to a demanding safety code, complete with access to fire and security equipment at regular intervals.
Equipment is checked on a regular basis and replaced when necessary.
We also have a strong partnership with the local police department to ensure total security of our staff and students.
Assemblies are an essential communication tool. All students are advised to report to assembly on time with strictly followed uniform and shoes to maintain the discipline and uniformity. The goals of a successful assemble is to contribute to the development and maintenance of a quality environment for all students that will enable them to enjoy their collective experience. Assembly comprises with a Prayer, School Song, Pledge, News Headlines, Meditation and National Anthem. Thus it is mandatory for the students to attend the assembly and learn something new. The harder you work for something, the greater you will feel when you achieve it.
Devin Academy for Learning Classrooms is well ventilated and spacious for all our students. Effective classroom management requires awareness, patience, good timing, boundaries, and instinct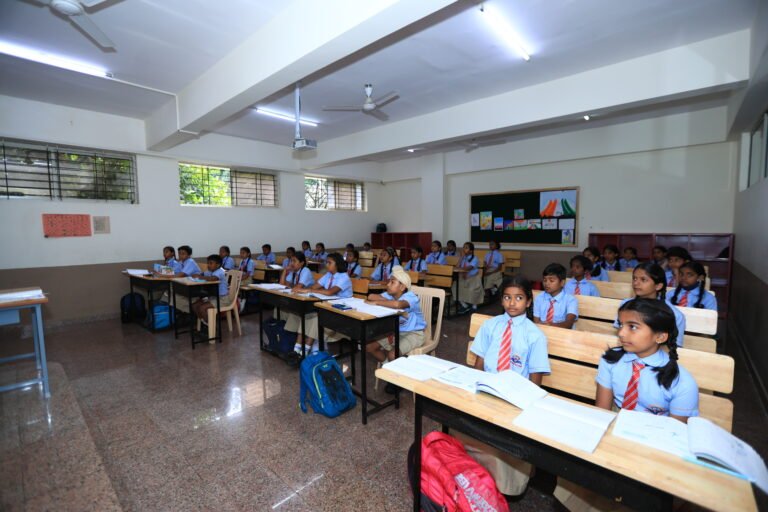 Devin Academy for Learning is furnished with the best collection of books to borrow, it contains latest books, novels, journals, periodicals, digital aids such as CD'S and DVD'S that cover a spectrum of subjects to quench the thirst of our readers. Libraries are important cornerstones of a healthy community. An effective school library enhances student learning outcomes by providing a range of programs, services and resources which support teaching and learning. It also supports and encourages students' reading
experiences. Literacy has become a must at any stage of life. The school libraries play a key role in developing Information literacy of the individual. School libraries and regular reading habit enable the child to learn more and score higher. Library books help the students to improve their subject knowledge and boost their confidence. It refines their understanding of the subject. Devin Academy for Learning has equipped with innovative technology and a computerized library which has a fine collection of all the latest books. We have a resource-rich library for every need of our students. The library has a very vital contribution and enriches our student's life.
Devin Academy for Learning has its own fleet of buses equipped with GPRS, Camera and speed controller as per the standards and manned by trained drivers and lady attendees. The need for safe passage of each child to school and back home is of paramount importance to us. The transport service is optional for the parents to opt and is operated by the school for supervision and monitoring a transport attendee is on board throughout the journey.
Music making can even improve the ability of cooperation among the children. The school realizes the importance of music and its impact on a child and hence, several programs on music are conducted in the school. Devin Academy for Learning has a music teacher for teaching Western, Hindustani, and Classical music to the students. Art and craft activities lead to a higher level of imagination skills in the students. Art and craft is often mentioned together but the fact is that art is unstructured whereas craft is a structured activity. Through craft works, children can express themselves, their emotions and their dreams as well. Our school provides excellent sections on art and craft training. Art also strengthens a student academically, making literacy as well as mathematical concepts easier. Devin Academy for Learning understands the importance of art education and hence firmly holds on to the belief that development of a child depends on the literacy and intellectual abilities on visual as well as performing arts.
Extra Curricular Activities
Activities for students from KG1 to GRADE 11
The school offers a wide range of extra-curricular activities for all-round development of each student's personality and skill sets.
Extra-curricular Activities Offered
Music
Elocution
Recitation
Debating
Essay writing
Dramatics
Art and Craft (includes paper-craft, clay modelling, mural painting and origami)
Various sports
Principles of honesty, trust, co-operation, self-reliance and hard work are inculcated through these activities. Physical training forms an integral part of the school's curriculum. Periodic exhibitions and a variety of display boards in the school afford ample opportunities for students to express their creativity and skills.
Copyright © 2021. All rights reserved.